Stretch, Relax, & Rejuvenate Your Muscles
Thai Massage, also known as Thai Massage yoga, is a full-body massage that focuses on applying deep pressure to improve circulation and mobility. Thai Massage is usually performed on a firm mat or the floor rather than a table, and the practitioner uses their entire body, including their hands, elbows, feet, and knees, to stand, kneel, or walk on the client to create deep pressure. A series of yoga-like stretches combined with abdominal work, breath cues, deep tissue massage, and application to focus areas like the legs, hips, and lower back leaves the whole being feeling both energized and relaxed at the same time.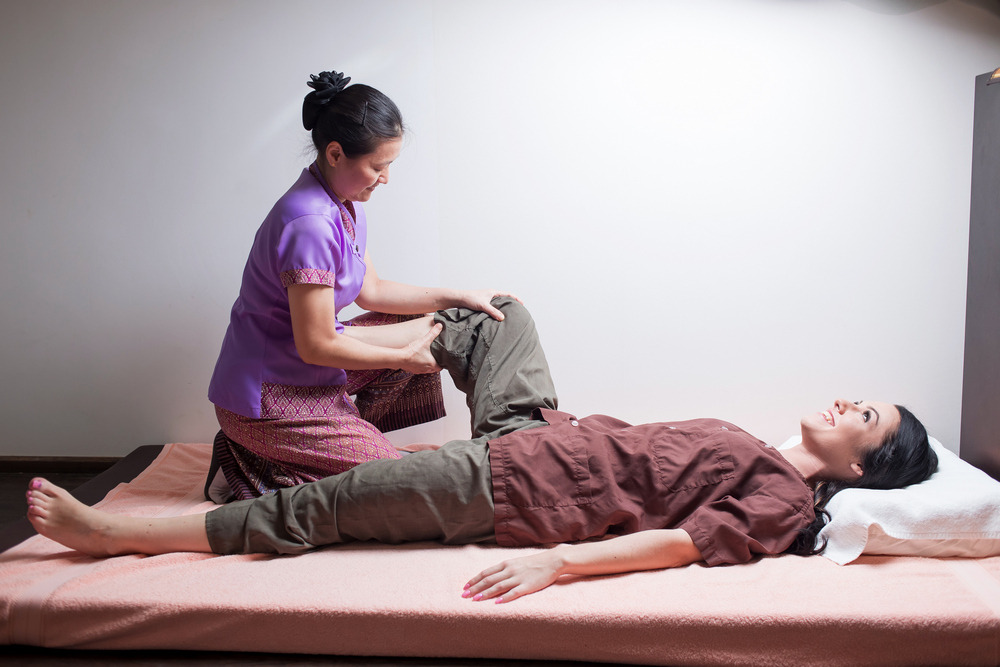 Thai Massage 
Thai Massage is a deeply relaxing and tension-relieving therapeutic massage that increases an individual's range of motion and encourages flexibility through a unique blend of yoga, breathwork, and massage. At Pin Lu Acupuncture and Massage, we use Thai Massage to help with psychological and physical ailments such as stress and chronic pain, or rehabilitation and recovery after injury or a certain illness. If you need a recovery method that provides relaxing and energy-boosting benefits, our Thai massage can help.

What are the Benefits?
If you are recovering from an injury or illness and are looking to get your whole being back to normal, a Thai massage can help. The benefits of getting a Thai Massage include:
●       Improved circulation

●       Improved mobility

●       Improved immune system

●       Eases chronic lower back pain

●       Lowered anxiety

●       Improved energy levels

●       Stress reduction

●       Headache relief
Healthier and Happier You!
Scheduling regular massages will do wonders for your physical, mental, and emotional health. Our bodies are in movement every day and the daily labors we face eventually take a toll on our bodies. That's why it's important not to forget to give our bodies some relief with a nice massage from Pin Lu. You'll feel relieved and whole after your appointments—enjoying reduced pain, discomfort, and stress. Feel free to reach out to us to learn more about our massage offerings and combos. Pin Lu will guide you through them so you can make the best choice for yourself. Pin Lu Acupuncture & Massage is here to ensure all your health and wellness needs are met with the highest level of care and attention.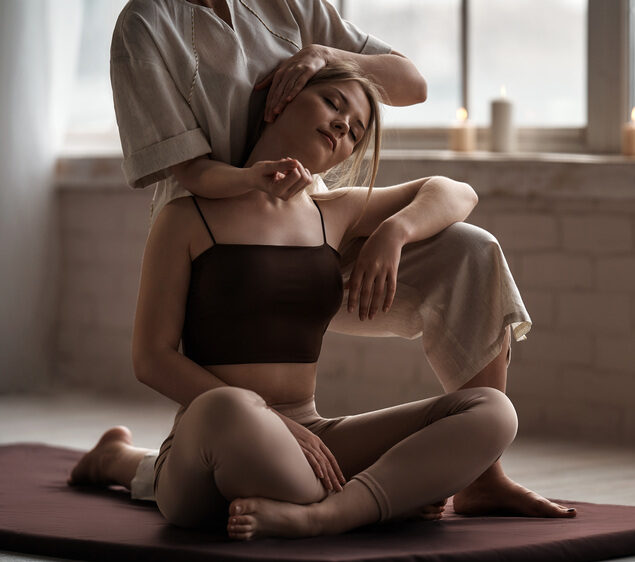 Schedule an Appointment Today!
At Pin Lu Acupuncture & Massage, you'll receive the most attentive and thorough body healing through massage in San Diego, CA. Our goal is to restore your entire being through holistic therapies and treatments that care for your mind, body, and energy. Our practitioner possesses over 15 years of experience relieving our clients of stress and tension and improving their overall wellness. At Pin Lu Acupuncture & Massage, it's not just about feeling good—it's also about boosting your energy flow and achieving better health for a happier, healthier you. Contact us today to schedule an appointment, and we'll develop a health and wellness plan to reach your goals. Give us a call at (858) 261-8038, or click here to book your session!